News
Friday, February 15, 2019 12:00 AM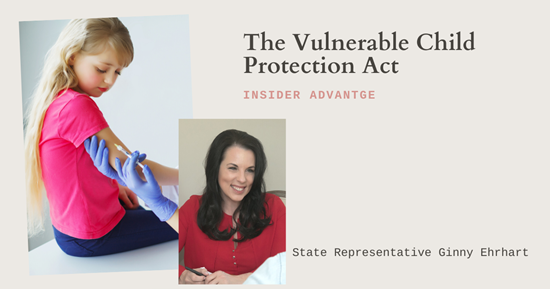 ---
Wednesday, February 13, 2019 12:00 AM
---
Wednesday, December 26, 2018 12:00 AM
---
Monday, October 8, 2018 12:00 AM
---
Sunday, October 7, 2018 12:00 AM
Ouch!! She left a mark with that one. Ginny Ehrhart sets her opponent straight about independent women and treating transgender students like adults.
---
Wednesday, July 25, 2018 12:00 AM
Ginny Ehrhart defeated Tom Gray in Tuesday's Republican runoff. "I have specific, tangible solutions to some of the problems people are concerned about out here," she said. "I think that's how I differentiated myself in this race."
---
Tuesday, July 24, 2018 12:00 AM
---
Thursday, July 5, 2018 12:00 AM
Marietta Daily Journal: "Ginny Ehrhart won the [straw] poll over runoff challenger Thomas Gray, receiving 116 votes to Gray's 54. Gray was a no-show when Cobb GOP Chairman Jason Shepherd called for his turn to give a stump speech."
---
Wednesday, June 20, 2018 12:00 AM
---
Wednesday, June 13, 2018 12:00 AM
---
Tuesday, May 15, 2018 12:00 AM
---
Tuesday, May 15, 2018 12:00 AM
---
Monday, April 9, 2018 12:00 AM
---
Friday, March 9, 2018 12:00 AM
SPEAKING OF EHRHART, what to make of the race for his seat now that the veteran lawmaker is retiring and his wife, conservative Republican Ginny Ehrhart is running in his place against progressive Democrat Jen Slipakoff?
Around Town rang Kerwin Swint, director of KSU's School of Government and International Affairs, for some answers. As it happens, Swint lives in west Cobb and knows the area well.
"That particular district is just so Republican. It's very conservative, it's economically conservative definitely and still, even in 2018, still mostly social conservative. You have a hard time seeing how a Democrat could possibly be competitive there. So I start off from that standpoint that it's just a really Republican-friendly district to start with. I think that's the biggest factor," Swint said.
So the odds on favorite, it would appear, is Ginny Ehrhart.
"I would agree," Swint said.
---
Monday, March 5, 2018 12:00 AM
"My interest in protecting families and preserving our way of life has always motivated me, but my service until now has been directed to my family and within my own sphere of influence," Ginny Ehrhart said. "I have always followed politics, and now I have the time and opportunity to make my service count for my neighbors in west Cobb and across the state. As a state representative, my goal is to impact the Legislature in a way that ensures the lives of all Georgians will be more positive, productive and prosperous. I will work hard under the Gold Dome to make this a reality."